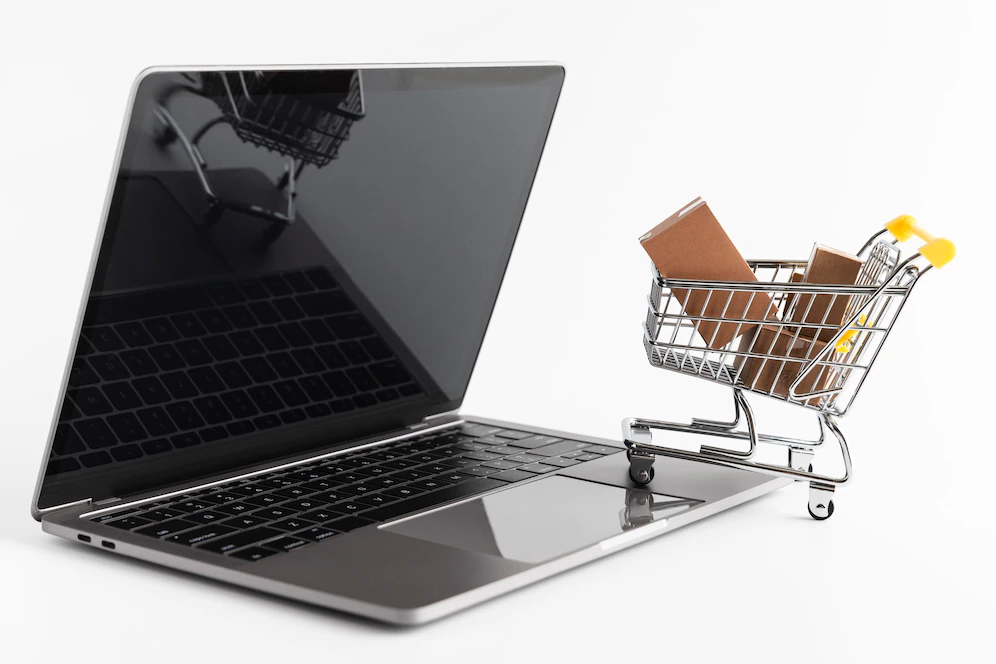 Good UI/UX
We will ensure excellent user interface (UI) and user experience (UX) design. Filters, a search bar, a clean layout, and readable content will be included in your webshop. An increased desire to buy in your store is ensured with good UI/UX.
Dependable online safety
Security in stores is crucial. You manage the private financial data of your clients, such as their credit card numbers and addresses. Protect your website and all other essential services properly.
Exceptional mobile experience
Internet users are using their phones more and more frequently for shopping. Therefore, the mobile experience on your site can be significantly improved by implementing a responsive layout.
Nearly 15% of purchases are made online as online retail slowly overtakes traditional retail worldwide. Therefore, a robust webshop website is necessary if you want your business to participate in the growing trend that this number represents.
A well-designed webshop is more than just attractive on the surface. If carried out correctly, it will result in sales and profits for your business by optimizing the consumer ordering procedure and creating brand equity that can sustain your enterprise.
Because of this, our primary guiding philosophy is creating convenient web businesses for everyone. They are simple and straightforward, understand, and facilitate payments. Interacting with your consumers will be easy thanks to a well-designed web store. As a result, your client will continue to use your services.
Our workflow
Do you have an idea? Then, we'll show you how simple it is to put it into practice. First, give us a brief description of your company's objectives and examples of comparable online products and services, and from there, we will understand your demands.
Initially, our consultant gathers requirements. Then, our manager is assigned to you, and his job is to do your project's specifications and clearly define requests and scope. Finally, the information is analyzed and forwarded to technical experts for time projections.
Technical experts will review your business idea and choose the best platform and technology to launch the project quickly. After that, you get an estimate of costs and time constraints. We will start with development if the deadlines and the price suit you.
What does our webshop development include?
We understand how to establish, develop, and expand your company internationally. We create solutions for new businesses and existing ones.
Increased conversion; Simplify the user experience on the website and provide a simple checkout process.
Loyalty; The functionality of loyalty programs will be developed.
Effective automation; More time for your personnel to tackle work-related activities
Integration of systems; We incorporate shipping, payment, and CRM systems.
Exceptional mobile experience
We are aware that a growing number of decisions are made on the spot, including, to a lesser extent, internet shopping. It is incredible what we can do today thanks to things like mobile phones, tablets, and other technology that were unthinkable 30 years ago. The business must also function flawlessly on smartphones, offering a superb UX (user experience) on all devices with smaller screen sizes to user habits or their expectations regarding the speed and convenience of obtaining information. The webshop's professionals can successfully match user expectations thanks to responsive design, even without a dedicated mobile version.
Additionally, using a mobile device rather than a laptop or desktop might simplify paying. As a result, everyone who wants to launch an online store is motivated to ensure that users can effortlessly use the buying process. Many small factors, from straightforward navigation to photo proportions to element placement on sales pages, significantly affect the shop's ability to generate sales. Therefore, owners and employees of online shops may find it advantageous to use mobile versions of website management tools, at least in situations where a quick response or information search is required.