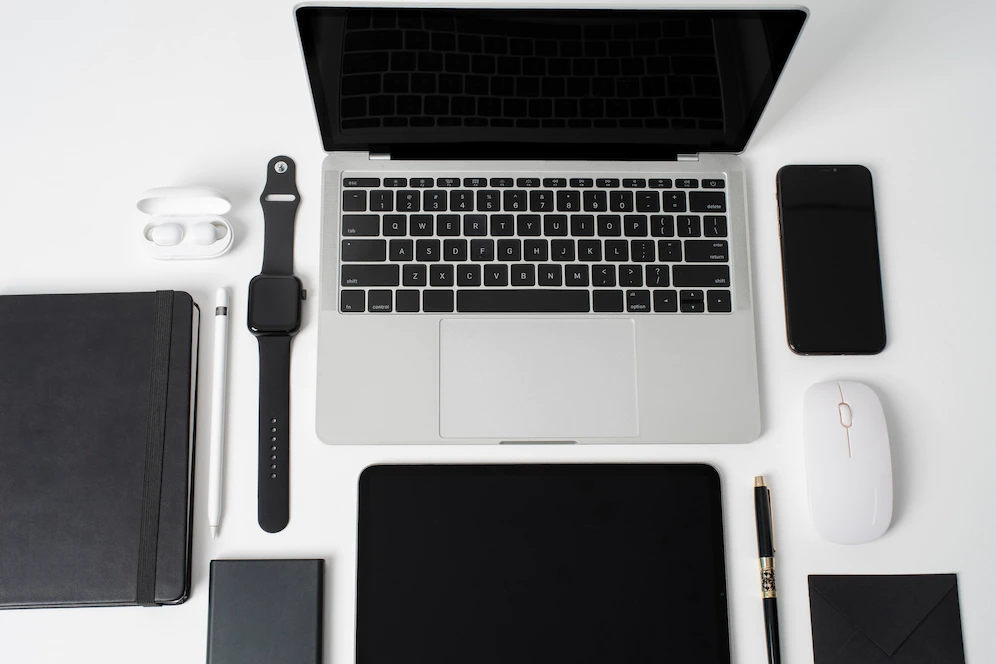 Sales
Our sales specialist will help you to choose from our selection, fitting your budget plans.
✓ Buy new devices with great designs, match your requirements
✓ One-time payment
✓ VPN connectivity for remote employees
✓ Shipment to any location
Solutions
As your trusted partner, we will deliver the required solution, implement, and maintain it if needed.
✓ Fully equip your Point Of Sales
✓ Opening a new office and wanting one partner to arrange all devices and their connectivity?
✓ Need WiFi coverage for offices?
✓ Connect multiple offices and facilities
Technical support
As your trusted partner, we will manage, maintain and repair devices when needed.
✓ Installation and configuration
✓ Maintenance and warranty checks
✓ Submitting a product for repair
✓ Deliver temporary replacement devices
✓ Software support
Sales
The objective of Infomaas is simple, we wish to supply your business with equipment for steady operation. We want you to spend as little time as possible studying technical stuff unless you don't want to, and deliver the best possible devices to fit your budget.
Our sales team will help you choose hardware devices from our fine branded selection, including Dell, Lenovo, Zebra, Datalogic, and Lexmark…
PC devices ranging from All in One, slim design desktops,
Laptops; for office, professional use, ultrathin , industrial (Rugged Laptop)
LCD displays with options: speaker, USB, integrated camera, or LCD for graphic & video editing
Peripheral accessories to ease your work, orthopedic mouses and keyboard solution, HD webcams, speakers…
Tablets
Print and Imaging devices; small office printers, MFC, enterprise A3 color printers,
POS equipment and peripherals: Cash Register, Printers,Bar Code reader, Card reader, Cash Drawer
Solutions
Infomaas will provide a complete solution, so you don't need to hire various subcontractors to achieve your goals. We can equip your workplace with the devices you need for daily business operations and configure them.
We want to enable you to have a great user experience while we implement your required solution. This will allow you to focus on business and remove the pain of technical aspects that may not be of interest to you.
Here is the scope of successful implementation we have done:
Fully equipped large workplaces with many employees, including PCs with great design, network device implementation and configuration (Internet, LAN, WiFi), peripheral devices, etc…
WiFi coverage for office so you can connect laptops, tablets, and mobile devices
POS solution that allows your employees to spend less time processing goods while increasing customer satisfaction.
Shared resources for your employees so they can access data when needed.
VPN access for remote employees to make data and company resources secure.
Technical support
Infomaas delivers interactive remote support assistance to our clients, by connecting remotely or by providing on-site support when needed. We will identify the problem and assist you in returning your devices to normal operating conditions. Our troubleshooting process includes numerous phases to assist your recovery as soon as possible.
Our support teams are available 24/7 for our customers, ready to help whenever a problem arises.
Technical remote support
On-site technical support
The support team can handle communication if the problem is related to 3rd party
Software support:
Smart Card software support
Microsoft; installation, configuration, troubleshooting, recovery
Linux; installation, configuration, troubleshooting, recovery
Apple; installation, configuration, troubleshooting, recovery
3rd party software installation
Hardware support:
Basic and advanced troubleshooting
Device repairs; PC, laptops, printers…
Device upgrades; disk drives, network, memory…