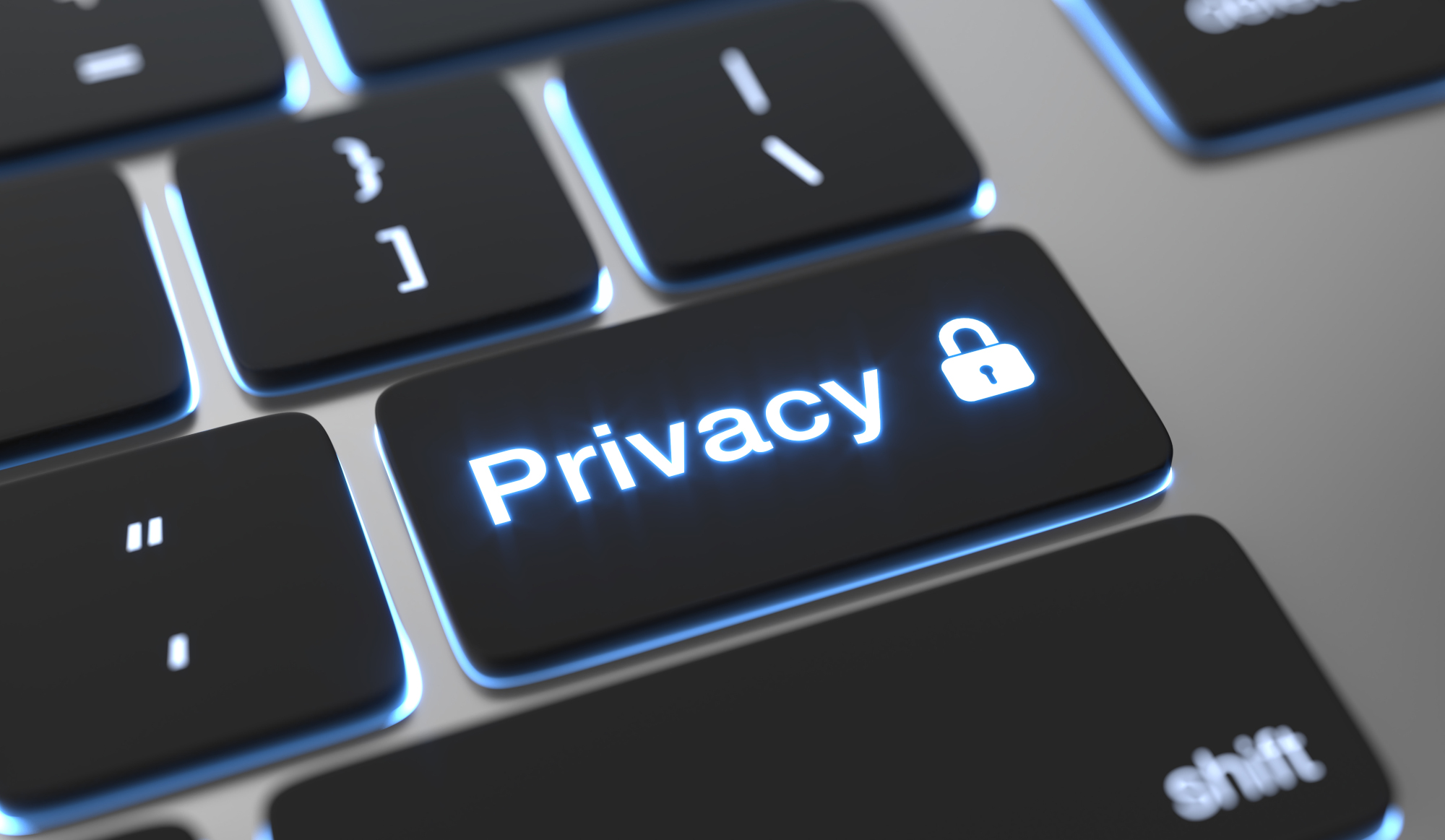 We value your personal data. Therefore, we are honest and open about the information we collect about you, how we use it and with whom we share them. As a result, we advise you to read on Privacy Policy to learn more about how your personal data is processed.
These Rules define the basic principles and rules of personal protection data under the business and security requirements of Infomaas, as well as legal regulations, best practices and internationally accepted standards. To ensure fair and transparent processing Infomaas provides clear information about the processing and protection of personal data, which collects and processes and enables simple monitoring and management of personal data and consents.
Purpose of the privacy policy
The purpose of this Privacy Policy is to clarify to our customers, employees, partners or other persons with whom Infomaas does business cooperation:
which personal data we collect and process (and which we do not process)
how we collect personal data, what are the bases and for what purposes
how long we store personal data and with whom we share them
what rights you have in terms of data protection and data processing
Principles of the data processing
The principles of data processing are the basic rules that Infomaas adheres to when processing any personal data.
We process personal data under the following processing principles:
Legal and transparent with respect to the respondents and their rights. The personal data of respondents are processed in accordance with applicable laws and cover all the rights of the respondents. Infomaas will provide transparent processing of personal data. We will provide respondents personal information and, upon request, provide respondents with insight into the data, processing explanations, processing bases and all other details according to relevant regulations. Infomaas will inform respondents how personal data relating to them is collected, used, made available for inspection or otherwise processed, and to what extent they are measured or processed. The respondent will be promptly, i.e. before the actual data collection, familiar with every relevant information.
Purpose limitation principle: Personal data is collected and processed only for specific, defined, explicit and legal purposes and are not processed further in a manner inconsistent with those purposes.
Reducing the amount of data, using only those data of appropriate and necessary respondents to achieve a specific legitimate purpose.
By limiting the storage, we ensure that the personal data of the respondents is kept in a form that allows identification of the respondent only for as long as possible as necessary for processing purposes and then deletes them from all records.
We ensure fair and transparent processing of personal data to prevent possible abuses. Personal data must be accurate, complete and up-to-date. Therefore, it is vital that the respondent immediately informs Infomaas on personal data change or the correspondent will add data by himself in our system.
We ensure the integrity and confidentiality of the data we collect and we securely process data, including protection against unauthorized access or illegal processing and from accidental loss, destruction or damage. Employees access respondents' data depending on their authorizations and workplaces and other legal entities exclusively based on legitimate interests and if they are necessary for fulfilling contractual obligations, all under the specific purpose of collecting and processing personal data. We apply appropriate technical and organizational protection measures, system controls aimed to detect data leakage prevention, and data access control methods.
What personal data do we collect and process?
As part of its business, Infomaas can collect the following categories of personal data according to respondent categories:
Interested parties
contact information (name, surname, e-mail address, telephone number, mobile number etc.),
information required for concluding a contract (name, surname, address, ID, VAT ID etc.).
Customers
contact information (e.g. first name, last name, company name, e-mail address)
data necessary for concluding a contract (e.g. first name, last name, address, OIB. VAT ID)
data required for the execution of the contract (e.g. name, surname, e-mail, IBAN , VAT ID)
Candidates for employment
contact information (e.g. name, surname, e-mail address, mobile phone number, etc.),
data from the CV (e.g. data on education, previous employment, seniority, photo, etc.)
test results from HR process
Former and current employees
all prescribed personal data by positive regulations relating to labor-legal relations, accounting and bookkeeping regulations (e.g. name, surname, address, ID number, year of birth, etc.),
data for internal communication within the company (e.g. business photos, etc.),
data required to perform workplace tasks such as organizing trips to a foreign country, benefits related to work, etc. (e.g. name, surname, employment, number of travel documents, driver's license, number of children etc.)
External collaborators and business partners
contact information (for example: name, surname, e-mail address, mobile phone number and similar.)
data necessary for the execution of the contract (for example: name, surname, e-mail, IBAN etc.)
data required to fulfill the legal requirements for entering the Republic Croatia (name, surname, employment, travel document number, etc.).
In case of failure to provide the necessary personal data that we ask for exercising our products and services, or information needed for contracts, there is a possibility that the contract will not be concluded and you will not be able to use our service.
How we collect personal data
Data collection occurs in a variety of ways, including:
Tracking and visiting our website, including webchat communication
By filling out the contact form
By responding to the job advertisement
When you provide us with information in the form of publication of content on our site or platforms or during your direct communication with us, including personal communications and online communications through the Site or electronic mail
By using our products and services
Purpose of the personal data processing
Infomaas can process personal data for the following purposes:
alignment with legal and regulatory regulations Republic of Croatia internally and externally bound to EU regulation
for contracting and for using our products and services
fulfilling obligations from the contract for the sale of services and products
offer of services and products
analysis and administration of the site and supervision of the use of the site
improvement of services and products and measurement of the customer satisfaction
managing relationships with respondent users of the site and/or services and products
selection of candidates for employment
Marketing activities that can be:
notifications about system upgrades, products and services
advertising on social networks (Linkedin, Facebook, etc.)
sending newsletters
sending electronic mail for the purpose of informing about system upgrades, products and services
What are the basics for the processing of personal data?
We process your personal data based on the following bases:
execution of contracts for the sale of services or other contracts concluded between the respondents and Infomaas
legitimate interest in order to inform our users, customers, partners for providing the web site service and for managing it, statistical purposes, for the purpose of determination, dispute resolution and management procedures between respondents and Infomaas, for the purpose of sharing personal information data with members and third parties in accordance with Privacy Rules, and selection procedure for the purpose of employment
explicit consent of the respondents to receive marketing messages, newsletters, e-mail notifications about services or surveys for measurement satisfaction with services, in order to process your inquiries
in order to fulfill the legal obligations of Infomaas, especially from the basis of accounting, bookkeeping, labor law regulations and others legal obligations.
How long do we store personal data?
We store personal data as long as its needed, for the purpose of fulfilling the contractual relationship or legal obligation. Time period in which we store data relates to the following criteria:
Personal data collected for the purpose of fulfilling legal and regulatory obligations are stored according to the prescribed deadlines
Personal data collected for the purpose of selling products and services, we store for the duration of the contractual relationship
We store personal data collected for the purpose of marketing activities until you withdraw your consent, unsubscribe or request deletion subscriptions, or after a certain period of inactivity
Personal data are deleted upon termination of the contractual or employment relationship, or after the expiration of all legal obligations, except in case that a court or other similar procedure requiring custody has been initiated
At the end of the storage period, we remove personal data from the system and archive it, or we turn data into anonymous data so that we can no longer identify you.
Sharing of the personal data
Infomaas can share personal data based on its legitimate interest between members, who can also process them for fulfillment legal obligations, prevention of abuse, improvement of products and services or based on consent.
We may share your personal data with third parties exclusively in the following cases:
if there is a legal obligation or express authorization based on the law
if we engage another person to perform certain tasks, such as subcontractors
if the data needs to be forwarded to third parties for execution contract with the respondent
in the event of a change in the ownership structure of the affiliated companies of Infomaas in the future, we may transfer personal data to new affiliates companies or third parties for the purpose of conducting business on the basis of consent of the respondent.
Such third parties include:
Legislative, supervisory and regulatory bodies inside and outside the area of the Republic of Croatia and within the EU
Financial institutions with which Infomaas cooperates
Auditors and other bodies authorized for auditing
Engaging suppliers to perform services in the name and for the account Infomaas, for the performance of obligations from the contract with the respondents
Other agencies, institutions, associations, insurance companies and companies partners with whom Infomaas has a contract on business cooperation on the basis of which business users can contract and use products and the services we provide.
Head of data processing
If you think we are processing personal data contrary to regulations of personal protection data, please inform us in writing, state Infomaas HQ
Address: Stepinčeva 53, 21000 Split, Croatia or via
E-mail address: gdpr@infomaas.com
You can also send your complaint to the Croatian supervisory authority:
Protection Agency of personal data
Martićeva 14
10000 Zagreb
Croatia
Embedded content from other online sites
Articles on this page may contain embedded content (e.g. videos, pictures, articles, etc.). Embedded content from another internet page behaves similarly as if the visitor had visited another website.

These websites can collect data about you, use cookies, embed additional third-party tracking and monitor your interaction with embedded content, including tracking your interaction with the embedded content if you have an account and are logged in to that website.
What rights do you have over your data?
If you have a user account or use our services and/or products, you can request to receive a file of the personal data we hold about you, including any information you have provided to us. You can also request that we delete any personal data we have about you. It doesn't include data that we must keep for administrative, legal or security purposes.